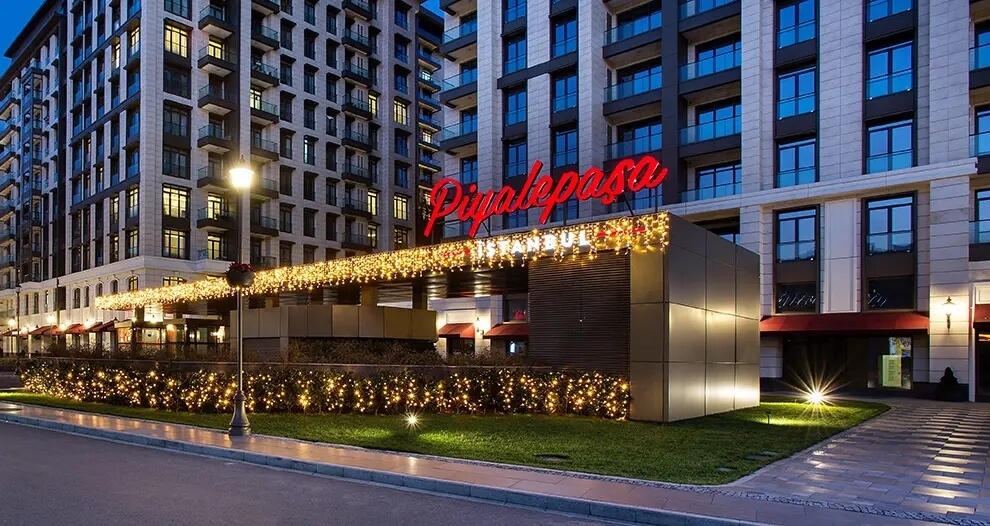 The city's new meeting point, a destination for gastronomy and art, Polat Piyalepaşa Çarşı, has embraced the spirit of the New Year with ongoing shopping events, live music performances, and vibrant streets throughout the month of December. As Istanbul's new favorite destination, it will welcome guests with a New Year's shopping festival, gourmet stands, and DJ performances on December 17-18 and 24-25. Positioned among Turkey's most valuable art galleries, Polat Piyalepaşa Çarşı invites Istanbul residents to embark on this unique exploration.
Located in the heart of Istanbul's Beyoğlu district, Polat Piyalepaşa Çarşı is a comfortable and relaxed open-air shopping center that has been adorned with a stylish and magnificent panoramic atmosphere for the New Year. Welcoming guests with a colorful concept on December 17-18 and 24-25, the venue offers a wide range of options from Christmas decorations to clothing, decorative accessories, unique design items, and handmade chocolates and cookies, all available between 12:00 and 20:00. With the music selection of popular DJs and the festive atmosphere of its streets, Polat Piyalepaşa Çarşı promises a delightful weekend, and it is expected to attract great interest from Istanbul residents!
About Piyalepaşa Istanbul: Piyalepaşa Istanbul, brought to life by Polat, one of the leading players in the real estate sector with over 65 years of experience, continues to be the new destination for art and gastronomy. Polat Piyalepaşa Çarşı offers art enthusiasts a comfortable and enjoyable art experience with its mixed concept, central location, parking facilities, and spacious venues. Located just a few minutes away from the city's attractive centers such as Beyoğlu's İstiklal Avenue, Karaköy, Kabataş, Nişantaşı, and Beşiktaş, Polat Piyalepaşa Çarşı is conveniently situated close to the D-100 highway and ring road connections, Dolmabahçe and Kağıthane tunnels, Çağlayan Courthouse, and hospitals.
Polat Piyalepaşa Çarşı, which offers an open-air shopping experience with its high-ceilinged and wide-window stores, awaits the residents of Istanbul in its climate where it creates a rich gastronomic culture, with playgrounds specially designed for children, leading galleries of art.
Published Date:
02 April 2023