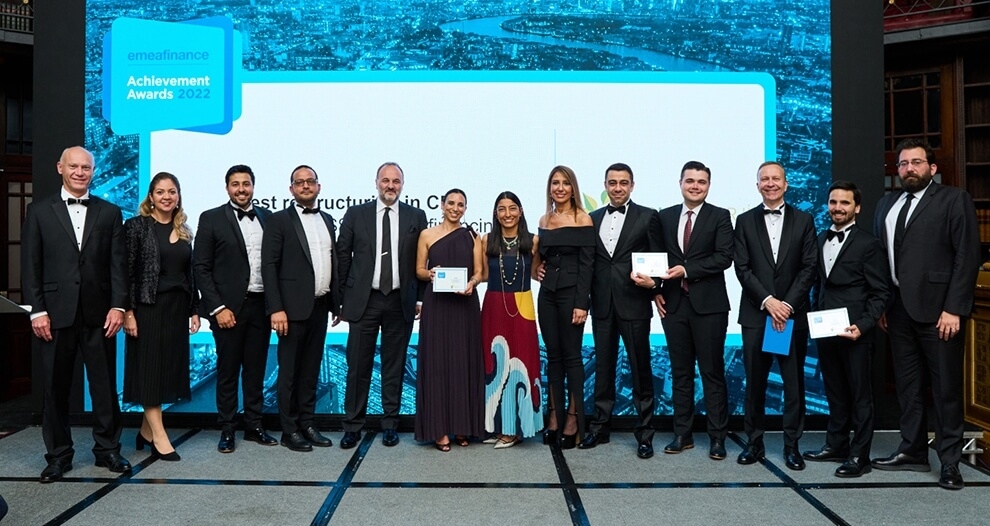 Polat Energy, a pioneering operator of renewable energy in Turkiye, has been recognized with the prestigious 'Most Successful Refinancing in Central and Eastern Europe' award at the 2022 Achievement Awards by EMEA Finance. EMEA Finance is a prominent financial magazine focusing on the Europe, Middle East, and Africa markets, headquartered in central London.
The EMEA Finance Achievement Awards 2022 ceremony took place in London on July 8th. Among the numerous successful ventures evaluated across the Central and Eastern Europe region, Polat Energy secured the distinguished "Best Refinancing Deal of 2022" award. This event celebrated companies that excelled in the realm of refinancing, restructuring, and repricing practices in 2022 within Central and Eastern Europe.
Accepting the award were esteemed Polat Energy Board Members: Eda Polat Gkinosatis, Neşet Ö. Cireli, A. Murat Özgen, Kayahan Karadaş, and Polat Energy Legal Director Aslı Kehale Altunyuva.
Polat Energy, a frontrunner in wind energy in Turkiye for years, has achieved recognition in the refinancing sector. The company has been deemed deserving of the award for their successful efforts in securing a $300 million investment through the intermediation of Türkiye İş Bankası, TSKB, and Garanti Bankası. This investment aims to refinance the existing portfolio and facilitate renewable energy investments in the forthcoming years.
The award highlights Polat Energy's commitment to innovation and sustainable practices, solidifying their position as a key player in the renewable energy sector in Turkiye and beyond.
Published Date:
14 June 2023