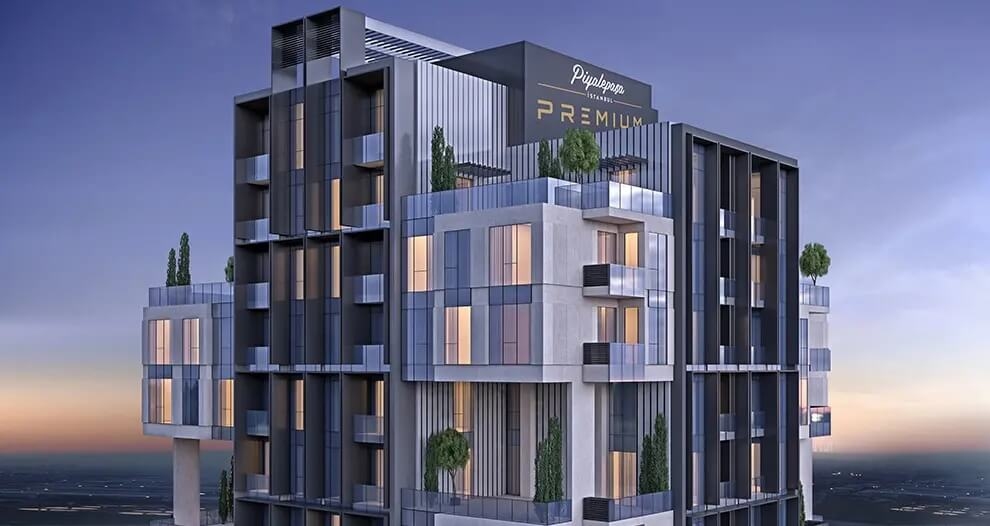 The button has been pressed for Piyalepaşa Istanbul Premium, the second phase of Piyalepaşa Istanbul, which has the distinction of being the "largest urban transformation project carried out by the private sector in Turkey," implemented with the assurance of Polat.
The project, introduced under the hosting of Adnan Polat, the Chairman of Polat Holding, and Kaan Yücel, the CEO of Polat Holding, features a luxury mixed-use center that brings together residential, hotel, and art center components in one location. It holds a strong investment value due to its concept of a luxury mixed living center.
The introduction of Piyalepaşa İstanbul Premium, the second phase of Piyalepaşa İstanbul, Turkey's largest urban transformation project carried out by Polat Holding, took place during a meeting hosted by Adnan Polat, the Chairman of Polat Holding, and Kaan Yücel, the CEO of Polat Holding.
Adnan Polat, the host of the meeting held in Piyalepaşa Istanbul, said:
"Istanbul is a precious gem of Turkey, and Beyoğlu is its heart. We take great pride in realizing such a comprehensive and privileged project in such a special location. With this project, which will be completed by the end of 2025 and will create a top-level concept focusing on residential, office, and art, our aim is to further enhance the beauty of Istanbul. It is an important investment we make in nature, people, and art."
Polat Holding CEO, Kaan Yücel said: "With Piyalepaşa İstanbul Premium, we will open the doors to an exclusive world for our customers. We have planned it as a strong project that will offer high investment value in both the short and long term. Sales have already begun, and our goal is to complete the project, which we have started construction on, and deliver it by the end of 2025."
Investment in Modern and Contemporary Living
Piyalepaşa İstanbul Premium is the new star of the city with its central and popular location in Beyoğlu. It features 348 residential units, 20 offices, 63 commercial units, and a hotel with 201 rooms under the COURTYARD By Marriott brand, as well as a 128-room hotel under the Residence INN By Marriott brand.
With its elegant design and modern layout, the project has become the new favorite in the city. It elevates the living experience to the next level with its comfortable residential apartments, spacious balconies, and terraces that open up to nature.
The apartments, benefiting from abundant natural light and brightness with their high ceilings and large windows, are designed in sizes ranging from 73 m2 to 129 m2. They can be configured as 1+1, 2+1, and can be converted into 3+1 if desired.
Piyalepaşa İstanbul Premium, promising a vibrant modern lifestyle in the heart of the city, is located in close proximity to cultural and historical landmarks such as Taksim, Beyoğlu, Galata, Şişhane, and Beşiktaş.
A Green Project with Leed Certificate
Piyalepaşa İstanbul, being one of the first projects in the world and in Turkey to receive the LEED certification at the neighborhood level from the U.S. Green Building Council, offers all the advantages of green architecture. The project not only avoids environmental damage during the construction phase but also provides the highest efficiency as a living space. It reduces operational and maintenance costs by minimizing waste and increasing efficiency, particularly in terms of energy and water conservation. Effective insulation helps prevent both high utility bills and carbon dioxide emissions. In addition, the project utilizes water-efficient plant species in its landscape design, reducing water consumption, and also includes charging stations for electric vehicles in its parking area.
The Front of Your House, Polat Piyalepaşa Çarşı!
With its comfortable residence apartments, spacious balconies and terraces in Piyalepaşa Istanbul Premium, Polat is opening to Piyalepaşa Çarşı, the new address of outdoor shopping pleasure.
Polat Piyalepaşa Bazaar brings together all options from entertainment to fashion under the same roof, with restaurants suitable for every taste, art galleries and exclusive stores. With its open-air shopping, playgrounds for children, pioneering art galleries and a rich gastronomic culture, Polat Piyalepaşa Çarşı is the city's new entertainment route.
Published Date:
02 April 2023