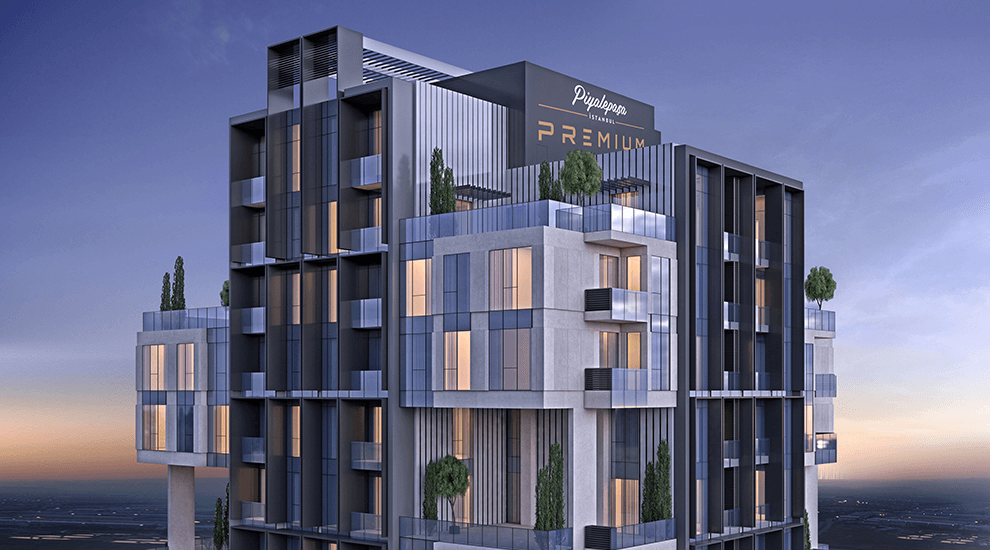 The Piyalepaşa Istanbul Project stands as Turkiye's largest urban transformation endeavor led by a prominent private sector entity. The second phase of this initiative, named Piyalepaşa Istanbul Premium, commenced on Tuesday, August 2nd. Since its launch, more than half of the houses have already been sold, benefitting from the assurance provided by Polat Holding.
Piyalepaşa Istanbul Premium introduces a modern flair to the city's dynamics under the assurance of Polat. This second phase offers a premium living experience in Beyoğlu, featuring comfortable residential apartments, spacious balconies, terraces, dining areas, art galleries, and exclusive shops. The project has garnered significant attention, with half of the unreleased houses already being sold.
During the groundbreaking ceremony, Kaan Yücel, the General Manager of Piyalepaşa Real Estate, expressed their pride in the overwhelming demand the project has received. He further emphasized that Piyalepaşa Istanbul, as one of Beyoğlu's pivotal life centers, modernizes the area to align with present-day technology. Polat Holding is thrilled to be a part of such a transformative project.
Piyalepaşa Istanbul Premium redefines premium living in Beyoğlu, promising substantial investment potential with Polat's assurance, quality, and financial returns. The project's social amenities, art and entertainment center, and dining areas are expected to create employment opportunities and significantly contribute to the local economy by attracting more visitors.
ISTANBUL'S PREMIUM LIVING SPACE: PIYALEPAŞA ISTANBUL PREMIUM
Located centrally in the popular Beyoğlu area, Piyalepaşa Istanbul Premium emerges as the city's new star, offering housing units, offices, shops, a 201-room COURTYARD By Marriott hotel, and a 128-room Residence INN By Marriott hotel. With its stylish projection and modern design, the project becomes a favorite among residents. Comfortable residences, expansive balconies, and terraces blending with nature elevate the living experience to a new level. The well-lit apartments with high ceilings and large windows are designed to maximize natural light, ranging in size from 73 m² to 129 m², offering options for 1+1, 2+1, and convertible 3+1 layouts.
Piyalepaşa Istanbul Premium offers a modern lifestyle in the heart of the city, located close to destinations such as Taksim, Beyoğlu, Galata, Şişhane, and Beşiktaş, renowned for their cultural and historical heritage.
LEED-CERTIFIED PROJECT
Piyalepaşa Istanbul, holding the LEED certificate from the USA Consulate based on neighborhood criteria, embodies the advantages of green architecture. The project's commitment to avoiding construction-phase destruction results in advanced productivity. Operating and maintenance costs are reduced through energy and water conservation, waste reduction, and enhanced efficiency. Effective insulation curbs both high bills and carbon dioxide emissions. Outdoor landscaping features water-efficient plant species, further lowering water consumption. The project also boasts electric vehicle charging units in its parking area.
POLAT PIYALEPAŞA ÇARŞI STRİP MALL: YOUR FRONT-DOOR DESTINATION
Polat Piyalepaşa Çarşı Strip Mall emerges as the new haven for open-air shopping pleasure, complementing the comfortable residential flats in Piyalepaşa Istanbul Premium. This vibrant space combines diverse restaurants, art galleries, and high-end shops, offering an array of choices for entertainment and fashion all in one place. With outdoor shopping, dedicated play areas for children, top-tier art galleries, and a variety of culinary options, Polat Piyalepaşa Çarşı Strip Mall is quickly becoming the go-to hub for art and gastronomic delights in the city.
Published Date:
04 August 2023