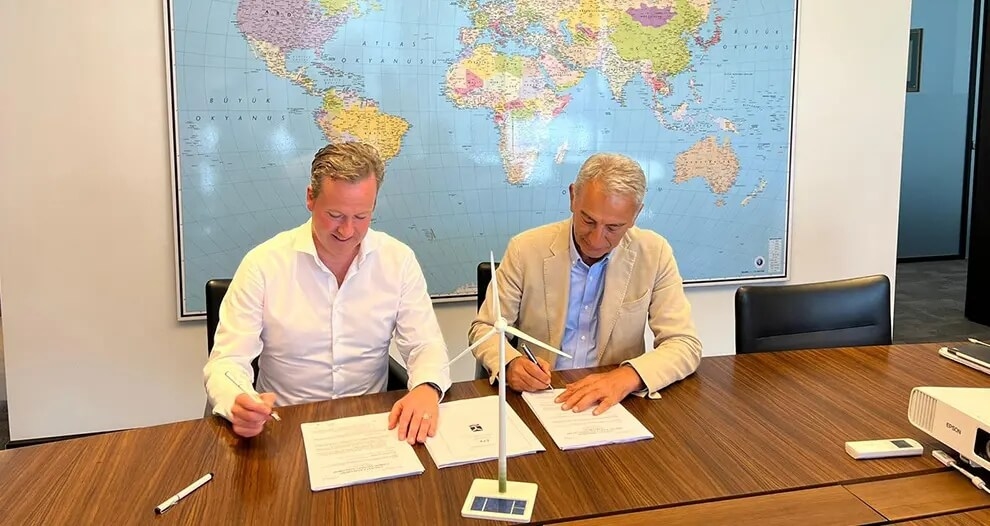 Hungarian Export Promotion Agency Hepa Turkey, operating with the aim of providing valuable products, services and technology to brands with export potential volume in Turkey, continues to work on a wide scale such as preparing market research reports on sector and product basis for the development of commercial relations between the two countries, finding Hungarian suppliers for local companies, and finding distributors in Turkey for Hungarian companies.
Hepa Turkey, which opened its first office in Turkey as its head office in Istanbul in 2015, has a total of 4 offices located in Ankara, Bursa and Izmir. It also carries out activities such as the preparation of market research reports on sector and product basis for the development of commercial relations between the two countries, finding Hungarian suppliers for local companies, finding distributors for Hungarian companies in Turkey, as well as organizing conferences, seminars, training, sector and country days to promote Hungarian products and services, organizing meetings for cooperation opportunities for delegations and to enable Hungarian companies to participate in fairs in Turkey.
A Powerful Balance in International Trade
According to the Hungarian Export Promotion Agency Hepa Turkey, the commercial relations established in recent years with Hungary, one of Turkey's most important strategic partners in exports, are progressing very positively. The company, which acts as a bridge between these two countries, had an active 2021. The Chambers of Commerce and Industry and the Hungarian economy organized a promotional day on the basis of 8 different countries, which included the investment conditions in Hungary and the commercial relations between the two countries. Hepa Turkey, which organizes another organization that provides information about Turkey's health, automotive and textile sectors together with the Hungarian Chamber of Commerce and Industry, participated in the Expomed fair held in June online with 7 Hungarian companies due to the current epidemic conditions, while at the event held in Antalya at the end of November, it participated in the agriculture fair with 12 Hungarian companies. Organized an organization for electric vehicles at the Hungarian Cultural Center and hosted 3 Hungarian companies within the scope of the organization, it provided the opportunity to meet with the municipalities participating in the organization. Apart from this, it created the opportunity to cooperate with local hospital authorities by inviting 6 Hungarian companies to Turkey with its organization at the Hungarian Cultural Center for startups in the health sector.
Hungary is a Very Rich Geography
Agriculture and food, health and medical technologies, information and communication technologies (ICT), environmental and water technologies, machinery-electronics and automotive, light industry and chemicals are the most influential business areas in the region. These sectors stand out in Hungary and come to the fore in contributing to their commercial growth, development and exports by providing added value to Turkish companies. At this point, HEPA plays a role in finding reliable suppliers for Turkish companies that want to support the growth of national economies by contributing to the development of mutual trade and to supply products from Hungary. Eximbank can step in in close cooperation with the Eximbank of both countries to open up to different markets with joint projects, and to provide funds for projects. By enabling Hungarian companies to participate in fairs in Turkey, it brings them together with companies in Turkey, makes the supplier more accessible to Turkish companies and facilitates relations. All companies in Turkey, especially SMEs with export capability, can strengthen their trade in the Turkic Republics, Central Asia and Africa, create job opportunities, and open up to these regions together with Hungarian companies, with the products and services provided by Hungarian companies.
The Lowest Tax Rate in the European Union is in Hungary
Indeed, due to its close geographical proximity to Turkey, Hungary is in a position to provide benefits to Turkey as a supplier of raw materials and semi-finished products. Its advantageous geographic location allows for delivery to any point in Europe within 24 hours. This, in turn, offers numerous investment and trade opportunities for companies. Furthermore, Hungary boasts the lowest tax system in the European Union. The main reasons for Hungary being an important business partner for Turkey in bilateral relations stem from the deep-rooted ties derived from historical and cultural connections. Its prominent features can be listed as being the gateway to a market with a population of 510 million, advanced technical infrastructure, attractive incentive system for investors, strategic location in Europe, open economy and investment-oriented foreign policy, qualified human resources, the lowest corporate tax rate in the EU with 9%, being a member of the EU, UN, OECD, WTO, NATO, IMF, European Commission. Depending on all these, Hungary offers great advantages for companies that want to invest in Europe from Turkey. Realizing these advantages, many Turkish companies have investments in Hungary. Trained and qualified workforce and being a logistics center are among its other advantages.
Published Date:
02 April 2023